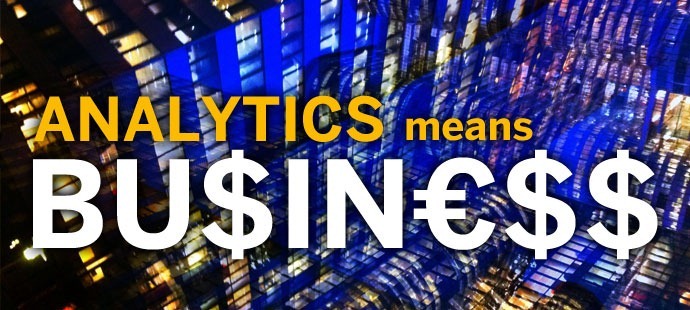 The real trend this year is not the technology. It's about helping business people make better decisions, and actually change the way companies do business. Analytics has always been about transforming business, but the recent huge changes in analytic technology have created interesting new opportunities for business innovation.
Most organizations are now starting to understand the technical opportunities, but many struggle to apply those new opportunities to their business processes. This blog post attempts to explain what's going on in the analytics market and give concrete examples of how other companies have implemented the new technologies in "game-changing" ways (sorry kittens).
Wrenching Change and A Foggy Outlook
The chart below illustrates the wrenching effects of recent financial problems on the world gross domestic product: companies today have to be ready to react to unprecedentedly fast changes to their economic environment.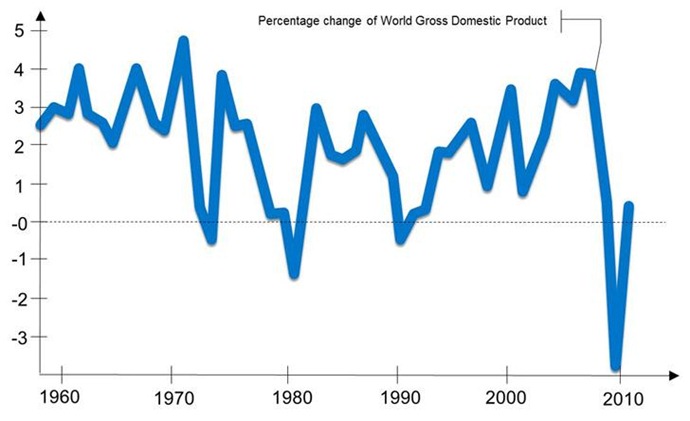 And the economic environment is fraught with extreme uncertainty. This year, the people who run the world will change, and so will many of the policies of the countries they manage. Financial markets have still not completely stabilized, notably with the future of the Euro still not assured.
Companies have reacted to this uncertainty by slashing costs and accumulating cash, and now need to start investing that cash into future development. Since interest rates are low and the business outlook is still uncertain, many of them are using the money for new technology that can help them prepare for the future.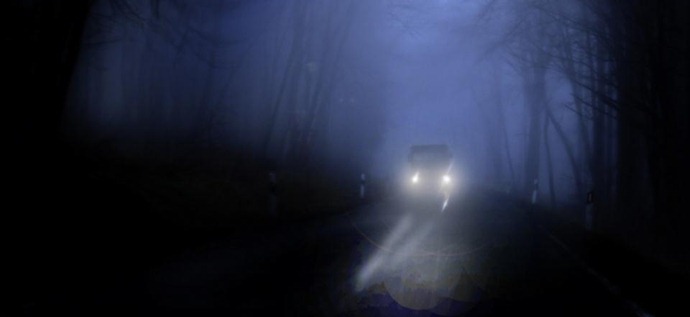 In particular, companies want better visibility about what's going on in their market, and increased organizational agility in order to be able to deal with change fast. It's like driving in the fog without a map – in order to survive, you should invest in better visibility, brakes, and steering to be able to spot and avoid fast-moving objects looming out of the fog.
Analytics provides these capabilities: business intelligence to peer into the road ahead, risk-management to provide fast alerts to new obstacles, and flexible financial planning systems to help swerve around them.
Analytics: Hotter Than Ever
Companies are investing heavily in analytics:
Fast-Moving Technology
Analytics technology has been changing fast. On the back end, new technologies have come together to provide what Gartner calls "extreme data performance". These include in-memory, column data stores, in-database calculations, massively parallel architectures, complex event processing, Big Data / NoSQL / Hadoop, and cloud architectures.
The combination of these technologies provides a opportunity to access massive amounts of a greater variety of data, faster, and more flexibly. The key opportunity is that these new platforms "collapse the stack" so that organizations can implement and update analytic projects much faster than ever before.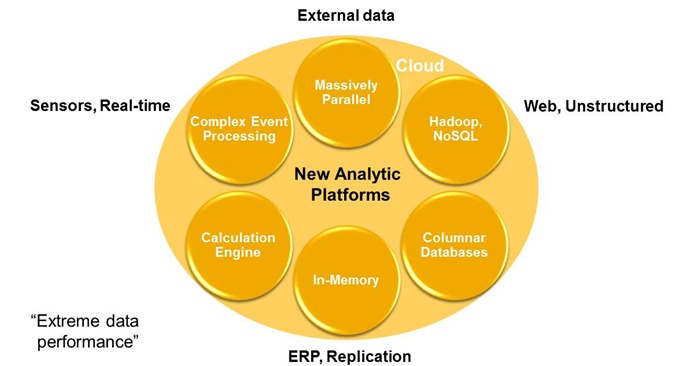 And on the front end, various technologies are coming together to provide unprecedented levels of context-based "actionable insights", including self-service data discovery, advanced visualization including maps, mobile analytics, predictive analytics, collaborative decision-support. They help provide more action-oriented interfaces optimized for the context of the users, both inside and outside the organization.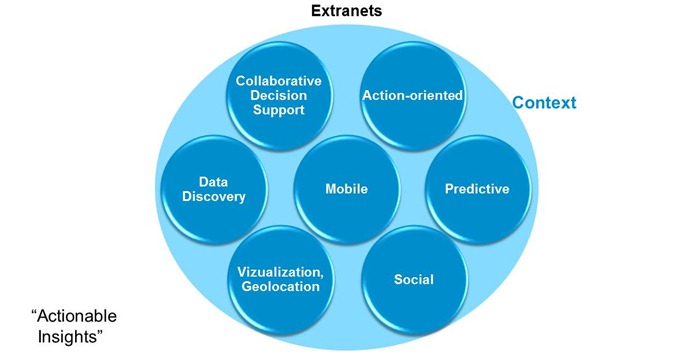 These technology advances are clearly important, and we're going to continue to see great improvements this year. The new opportunities have reached a tipping point similar to the rise of digital cameras vs. analog photography – and you don't want to leave it too late to make the change, like Kodak, which recently filed for bankruptcy protection!
However, the real opportunity is using these new possibilities not only to improve analytics but fundamentally rethink key business processes.
High Resolution Management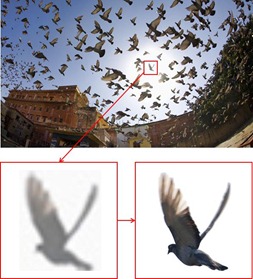 New interfaces and users. Companies like Altron have been able to get the data to their users where they needed it. As Debra-Lynn Marais, Group Information Manager explains:
"The days of our users and execs being in the office have gone. They work from home or on the road. We had to develop a solution that gets information out to where our people are. Everything we do is mobile first. In addition, it's less cumbersome and cheaper to buy and use a tablet than any other form."
Rethink Business
Many companies are going beyond "just" improving their existing analytic capabilities, using analytics in new ways to change the way they do business. Instead of analytics being something that is used to monitor and eventually improve a business process, analytics is becoming a more fundamental part of the business process itself.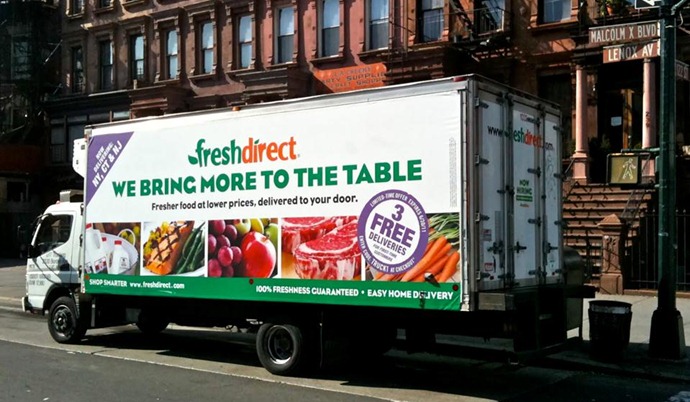 Proactive Analytics. Instead of using analytics only to assess previous performance, companies are using the new capabilities to get data fast enough to make a real difference. For example, online grocer Fresh Direct, instead of just understanding what problems happened yesterday, can now understand what problems will happen in the next few hours, so they can actually fix them before a customer is impacted:
"FreshDirect has an operations center that manages its fleet of delivery trucks. In a large metropolitan area like New York, traffic doesn't always flow predictably. A traditional approach to BI would be to print a report showing the level of on-time deliveries (OTDs) the day before and then ask the transportation department what went wrong for the orders that were delivered late. FreshDirect uses analytics in a more impactful way."

"The company monitors the delivery rate of every truck and enters that data into the BI system on an ongoing basis. Every hour, it uses the previous hour's data to predict how many deliveries will be on-time in the next hour. If the predicted OTD rate is below FreshDirect's target, the company sends out an auxiliary truck or trucks to help make deliveries. The company holds 10 trucks in reserve for just this purpose."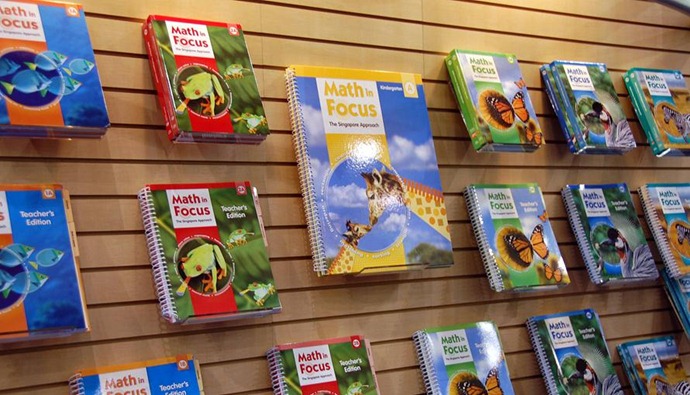 Integrated Risk Assessments. Among other products, publisher Houghton Mifflin Harcourt produces educational books. Schools pass orders in June or July after the end of the school year, and then expect delivery for the start of the next school year in September. Getting books printed during the summer is expensive, as many publishers compete for the limited supply of printers available.
To avoid these extra costs, Houghton Mifflin Harcourt uses using sophisticated, risk-based forecasting. The company prints books in January or February, when printing is much cheaper. In order to minimize of excess inventory, it has carefully analyzed all the causes of previous forecasts, and now takes account of all the different things that influence book obsolescence.
Before, the buying team just ordered based on the volume forecast from sales. Now they have much greater context for their decisions. For example, if there's a vote coming up on schools funding that may result in the canceling of a math adoption program for the year, they can decide to hold back on those purchases until the outlook is clearer. The fast, more accurate forecasting mechanism has saved them tens of millions of dollars, and they have more of the products their customers want.
New Customer Services. International grocery chain Casino is rolling out a new mobile shopping application for its customers. It provides data from its enterprise systems directly to its customers, resulting in increased shopping convenience and increased customer loyalty.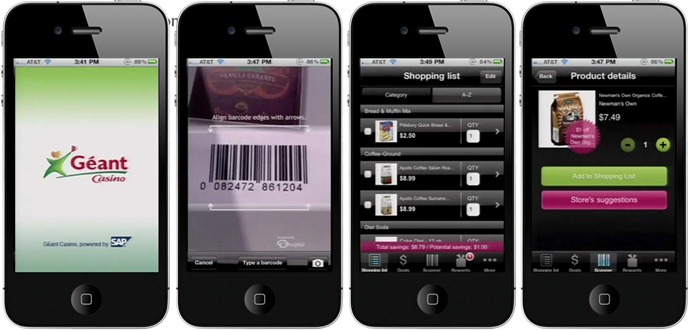 German healthcare provider AOK ("the good health organization") is committed to helping its members avoid illnesses in the first place. It is planning to introduce a new, market-differentiating service: personalized healthcare advice for each customer, with tools that:
"Conduct real-time analyses of the tremendous amounts of medical data we receive, recognize potential health risks, assemble various preventive care programs and respond to those risks appropriately and ahead of time."
As an added bonus, they also believe that this tailored prevention program will result in significant cost reductions by preventing expensive unneeded treatments.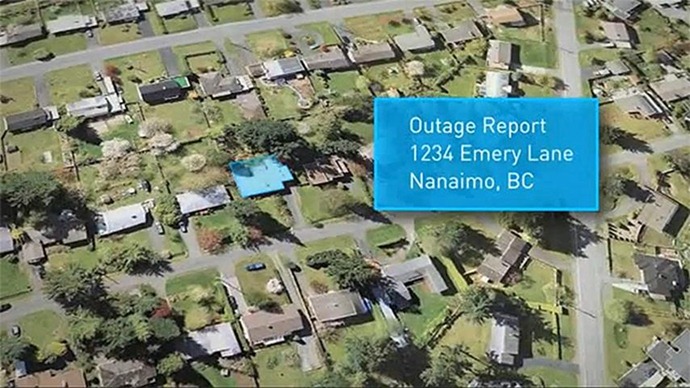 BC Hydro is saving $70 million dollars a year through the installation of new smart electricity meters, using SAP systems, and offering new services to commercial customers based on the new data possibilities. Companies like Centrica are planning to use SAP's Smart Data Analytics, giving them deep understanding into consumer consumption.
Flip Business Models
The really interesting opportunity for businesses is where companies have managed to use analytics to fundamentally flip the way their businesses work: instead of analytics being part of a process, it "becomes the business model".
Tim Ferriss, author of the 4-hour workweek, is an interesting example of this. He didn't do what most authors do: write a book, and then figure out how to publicize it. He used an analytics-first approach: he bought Google Ads, with mockups of book covers, with a variety of titles of books that he might be interested in writing – and then wrote the book that got the most clickthroughs! This is one step beyond using analytics such as focus-groups, which are typically there to validate existing products. The next generation of products and services are being created "on the fly" based on an analysis-first approach.
The clothing brand Zara shook up fashion retailing with "analytics first" – instead of having a designer creating clothes and then trying to sell them six months later, they realized new manufacturing techniques meant they could create clothes "in the moment". They could observe what people were wearing in the street, quickly make small batches of variations on that theme, and get them into the stores. If they sold well they made more, if they didn't sell they discounted quickly. Instead of a season-oriented, "batch" business, they switched to a flow-oriented business, using new technology capabilities.
The new analytic platforms mean that this analytics-first approach is available to many more businesses than in the past. For example, T-Mobile is in the process of transforming the way they attract customers. Instead of laboriously creating a range of rate plans, promoting them, and analyzing the results, they now use analytics to automatically create hundreds of more complex, personalized rate plans. They then throw them out into the market, monitor in real time, and quickly cull any that aren't successful. It's a way of doing business that would have been inconceivable in the past, and a lot more common in the future.
Conclusion
2012 is the year to rethink your analytic technology to take account of new opportunities:
On the back end, for extreme data performance
On the front end, for actionable insights
And it's time to rethink your business:
Remove today's bottlenecks to successful analytics caused by data volumes, data variety, or data access
Rethink business processes by embedding real-time decisions
Create new products and services that could only exist because of today's analytic power
Organizations are using this technology to change the way they do business. If you run an analytics project, you are in the forefront of these changes – it's your job to help explain to the rest of the business how these technologies should be changing their existing processes. Good luck!
___________________________________________________
If you're interested in slides that go along with this article, please see this post about the recent Gartner BI Summit in London that includes a download of my presentation at the conference.
Comments